Director of Elevate OT Services, has worked in the field of Occupational Therapy since graduating in 2001, in New South Wales
Rob has worked in the area of specialist Disability Services as both an OT and as a team manager of the assessment and advisory team.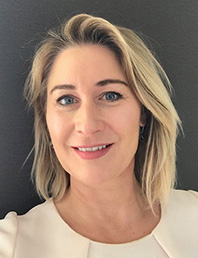 Elisabeth Arnol is a Senior Business Consultant for Rehab Alive Occupational Therapy Services.
Eion's clinical speciality is low vision and he has extensive experience working as both an Occupational Therapist and Orientation & Mobility Instructor in this area.
Fiona Scott has worked for 28 years as an Occupational Therapist in Country Victoria, Tasmania, and the United States.
Has worked in administration and customer service roles for 18 years and has gained a vast amount of administrative skills along with the ability to provide exceptional customer service.